Article Audio Reading In Different Languages - Click The Globe Below
Head Pastor of Tema Community 4 Central Assemblies of God, Reverend David Nabegmado has been stabbed multiple times by a young man said to be his nephew at his office at the church premises.
Senior Pastor Rev. Dr. David Nabegmado was attacked while preparing to leave his inner office to the main church auditorium to preach as Service was ongoing.
Rev. Dr. Nabegmado, who was allegedly attacked by his nephew in his office.
He was rushed to the Tema General Hospital for treatment but died moments later.
The police have since picked up the suspect, identified as Francis Nabegmado and has also retrieved the weapon – a knife – which was used to stab Rev Nabegmado.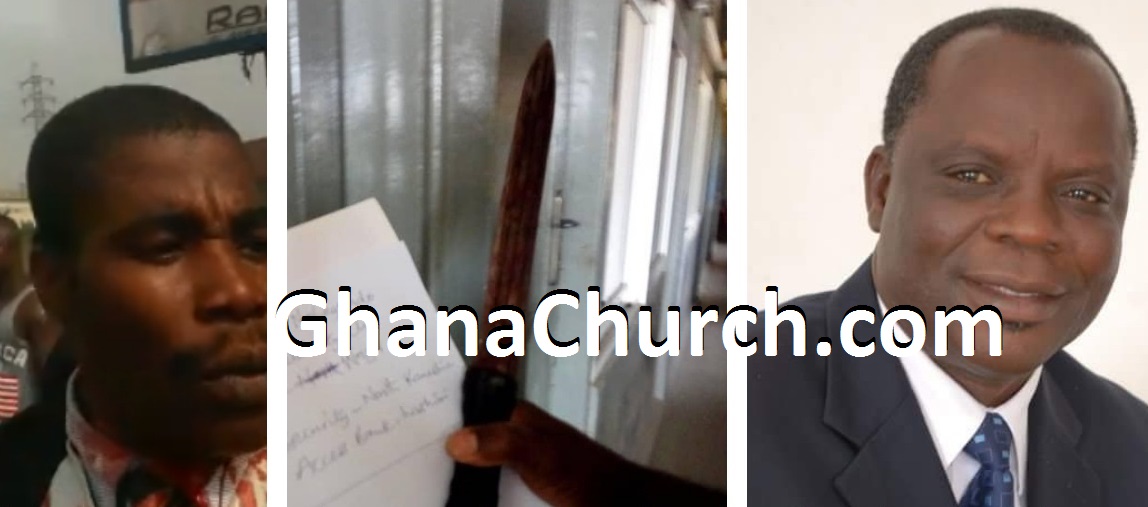 The assailant now in police custody was pursued by the youth in the community when he tried escaping through a commercial taxi which failed to pick him.
Watch Videos Below:
Pastor's killer beaten by civilians in police presence
Ghana Assemblies of God head Pastor killed at church premises in Tema, Ghana
Tema Central Assemblies of God Church Pastor's Killer Shows No Remorse
It is unclear why the suspect took the Pastor's life.
Two other suspects have also been arrested.
Tema Regional Police Commander DCOP, Oyirifi Akrofi confirmed story.